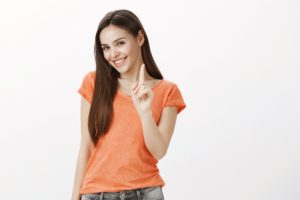 We are doing some online marketing support for one of our clients.  She's a very intelligent woman.  She's a prolific speaker.  She has a HUGE network of supporters.  And she is a Crumpler.
She's a particularly interesting Crumpler because she really exacerbates one of the traits I talk about in my book – her love of controlled chaos.  In this particular case, she likes to exhibit control while creating a lot of chaos!
Her primary business offering is about teaching people how to prepare themselves for public speaking. She has a fairly intricate and well-conceived system on how speakers should organize their speech, how to get themselves emotionally prepared to be on stage and how to think through the choreography of their day. She is a strong believer in these systems…for others!
As is actually pretty typical for most Crumplers, they can appreciate the need for systems but they have a hard time following a system in their own daily course of business.  It kind of reminds me of the Seinfeld episode with the rental car: "You know to take a reservation…you just don't know how to hold the reservation!"
The team was working on some of her online materials; a website, registration site and other supporting assets for a webinar.  We asked her to review the work and give us her comments.  We got a quick email asking to change one thing.  Then another email.  Then another.  Then a phone call.  Then a text.  Then another phone call.  Each time it was "just one more thing".  For the team, it was pretty disruptive as it would be a lot easier to deal with all of the changes at once, especially since some of the later requests reverted some earlier requests.  A Folder would make a list and then send over that list.  Sure, they might miss something, but in that case it really would be just one more thing.  The Crumpler is a bit quicker to act without realizing that responsiveness doesn't always mean productive.
Just "one more thing" to think about!